Whitton Concrete History
Whitton Concrete has been serving Arizona homes and businesses for many years. The company was founded by Ron Whitton, Sr., who also founded Whitton Plumbing in 1982. Ron saw the need for quality concrete services in Arizona and tight coordination with other construction trades.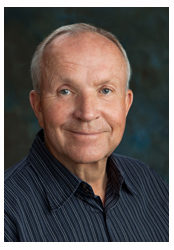 Family owned and operated. The Whitton Companies family includes Whitton Concrete, Whitton Framing and of course Whitton Plumbing. After many years dealing with outside concrete contractors Ron decided to start Whitton Concrete to provide a much cleaner cooperation between trades.
HAPPY CUSTOMERS
Whitton Concrete's goal is to keep our customers happy. Happy customers means success for us and years of quality concrete products for you. We will never forget our most important aset, you!
WELL TRAINED & EXPERIENCED
Whitton Concrete has hired a team of highly experience well trained concrete professionals. Both our residential and commercial department management boast decades of experience in the concrete industry. We look forward to proving to you just how our process and our management team can perform for you.
SOLID FOUNDATIONS
Whitton Concrete is built on the solid foundation of our sister company Whitton Plumbing founded in 1982 by on Ron Whitton, Sr. Whitton Concrete is managed and directed by that same team that has given Whitton Companies decades of success. Because of our size and diversity you can trust that we will be here for many years to come.
Valley Wide: (480) 291-1113
Tucson: (520) 505-3499